TypeHuman worked with the Red Cross to explore the application of blockchain to better coordinate the identification of volunteer and humanitarian workers. After significant organisational and market research, we designed and developed a solution (from pilot to production) called Ponto. Ponto is a digital credential platform aimed at reducing the structural barriers surrounding humanitarian action in Australia. It does this by allowing organisations to issue and verify decentralised, digital credentials in the form of a badge for aspects such as humanitarian response training, first-aid, working with children. Badges are stored in a digital wallet on phone or web, and leverage blockchain to reduce the cost of integration for humanitarian organisations, as well as broaden the availability and portability of credentials for individuals.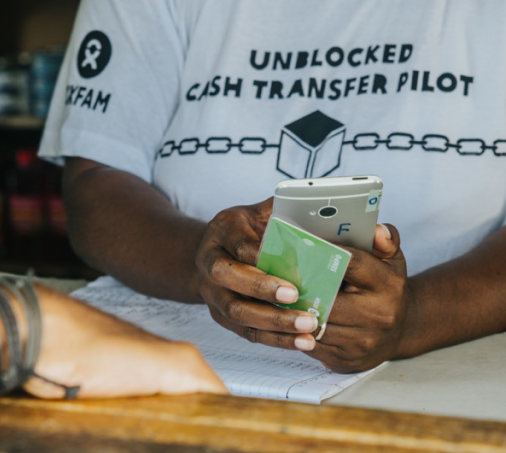 The Results
The 'Unblocked Cash Transfer Pilot' was successfully delivered between Oxfam Australia and Oxfam Vanuatu in April - May, 2019. The new system took an average of six minutes to onboard each user with a cryptocurrency tap and pay card, as opposed to an hour under the previous direct cash disbursements. The old cash disbursements method required cumbersome ID checks and visiting a local bank for settlement. This is the first time an NGO has used a stable coin (DAI) to provide aid anywhere.

The Unblocked Project lead at Oxfam in Vanuatu, Sandra Hart, said "For the first time ever, thanks to the use of a stablecoin, we now have end-to-end transparency, ensuring that the people who receive funds are the ones that need it. It's a game changer for Oxfam that ultimately makes our work easier and more effective."